We cover non-life classes of business.
Property, Engineering, Casualty, Marine, Liability, Aviation and specialised lines such as Professional Indemnity, Directors and Officers, Crime, Cyber, Financial Institutions, Political Risks, Credit, Contingency, Performance Bonds for Construction Projects, Inherent Defects Insurance
Treaty Reinsurance
Top-notch capabilities, for optimal solutions
EllGeo Re has proven expertise in Treaty Reinsurance – be it for start-ups or for larger-size accounts. We handle the whole process from scratch to finish, which includes an in-depth analysis of our Client's requirements, advisory on the appropriate structuring, managing contractual documentation, handling special acceptances as well as treaty claims and accounts reporting.
In addition to the traditional proportional and non-proportional reinsurance structures, we thrive on developing flexible non-traditional solutions, with the ultimate purpose of providing you with a creative, unique structure that is designed and priced in ways that best meet your objectives and underwriting requirements.
Facultative Reinsurance
Bespoke solutions for a wide range of activities
Facultative Reinsurance solutions, or FAC, is a core part of our range of services. We have highly trained and experienced personnel across all lines of business. We emphasise on developing bespoke solutions with the objective of meeting our Client's specific needs. Our professional integrity, client-centred approach, and resources enable us to deliver an unmatched level of service that puts our customers' needs first.
Solutions & Analytics
The primary objective of the Solutions & Analytics team is to drive the development and delivery of innovative solutions to our Partners. These solutions encompass Analytics, reinsurance products, reinsurance structures, all crafted to elevate the quality of value-added services provided to our panoply of Partners.
What we do?
We constantly assess Partners' reinsurance needs and translate them into the most optimal reinsurance programmes
We pioneer the development and delivery of specialised and innovative solutions to address complex challenges
We conduct customised risk assessments for our Clients, tailoring analyses to their specific risk profiles and business objectives
By continuously adapting to changing market dynamics, we deliver value to our Clients by staying ahead of latest market developments and emerging risks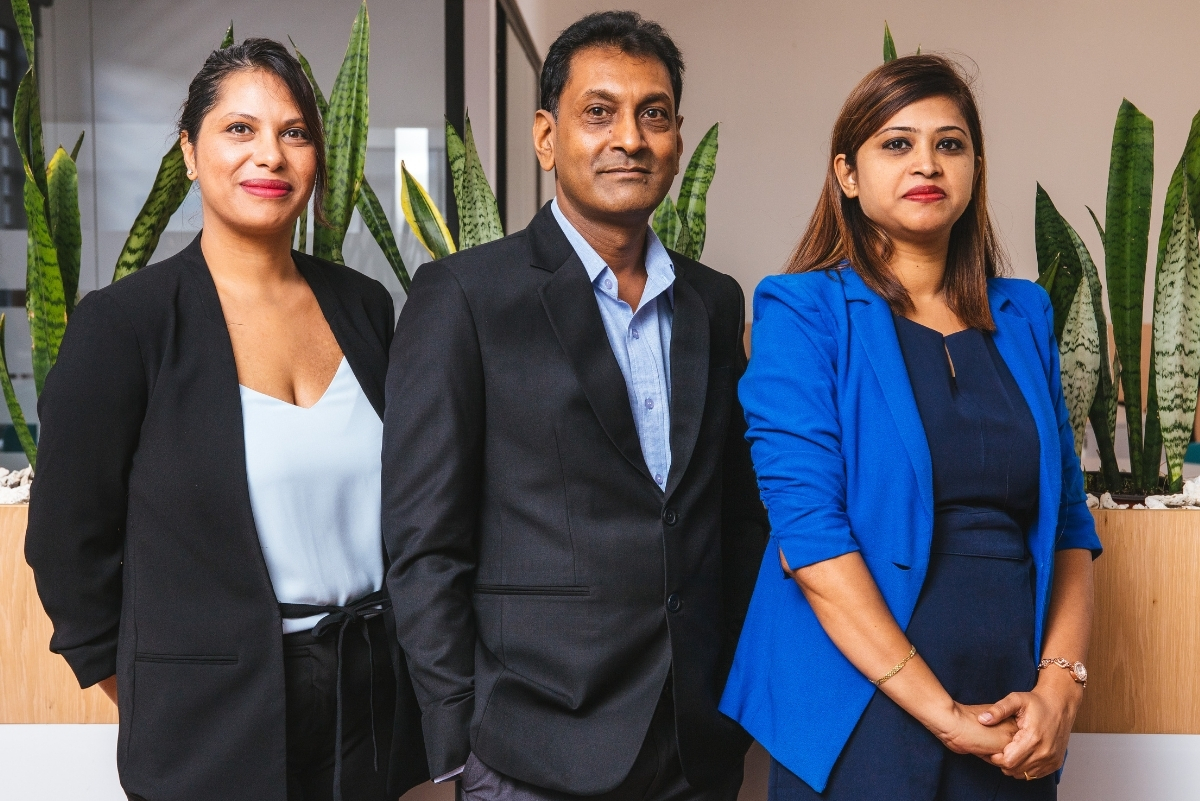 Claims Handling & Management
We make things easier for you
The success of our Company also hinges on the efficient handling of reinsurance claims, a facet in which we take great pride. We ensure the claims process is carried out in an efficient manner, from notification to recovery, while providing expertise on technical points. Our commitment is to position Claims Management as a vital value-adding element within the overall value proposition of EllGeo Re.
Risk Management Consulting
Opportunity and Risk come in pairs
We offer Risk Management Consultant services through partnerships with high calibre risk management professionals. Our structured approach to implementing and improving Risk Management allows our clients to gain from the experience of many successful implementations. This proven approach brings best practices and real world experience. It shortens your time to value realisation and increasing the longer-term return in your investment.
Technical Accounting
No compromise on accuracy
Accounting for reinsurance is a highly specialised topic. As an additional service, we support our clients by providing training on technical reinsurance accounting, covering all the general issues and principles. We aim to ensure that Clients receive a better quality and timely reporting of the technical accounts. In addition, our expert professionals provide advisory services to our clients to assist them to better grasp and master its intricacies.