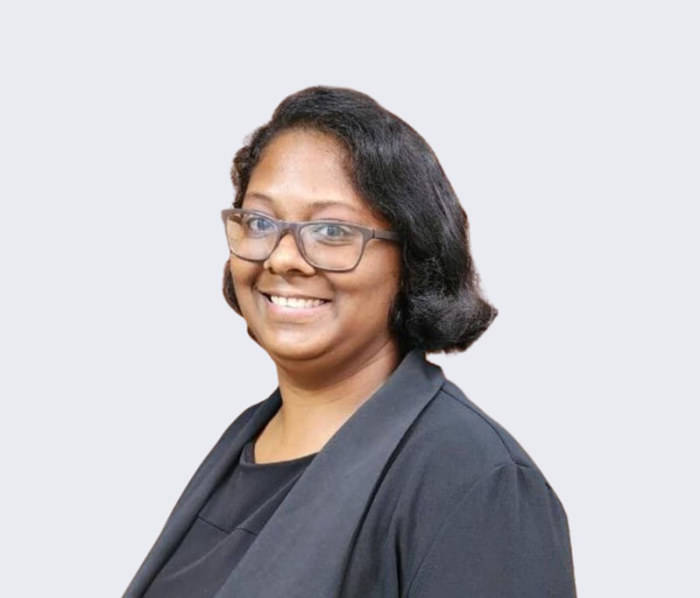 Francesca Sookahet
Administration Assistant
Meet Francesca Sookahet, a dedicated member of the EllGeo family since 2023. With a Master's degree in journalism from the prestigious École supérieure de Journalisme de Paris, Francesca brings her unique blend of media expertise and administrative skills to our office. As our Administrative Assistant, Francesca is the cornerstone of our day-to-day operations. Her background in the media industry shines through in all her communication and editorial work.
When she's not orchestrating seamless operations, Francesca finds solace in her hobbies. Music, movies, and board games take center stage, as she enjoys quality time with her husband and two daughters. The Sookahet family isn't complete without their faithful companion, Oreo, the dog who adds joy to their lives.
Guided by the wisdom of her late father, Francesca lives by the quote: "Don't do to others what you wouldn't want them to do to you". This philosophy is woven into her mission of dedicating her time to couples and families, embodying the spirit of service.
francesca.sookahet@ellgeo.com 📧