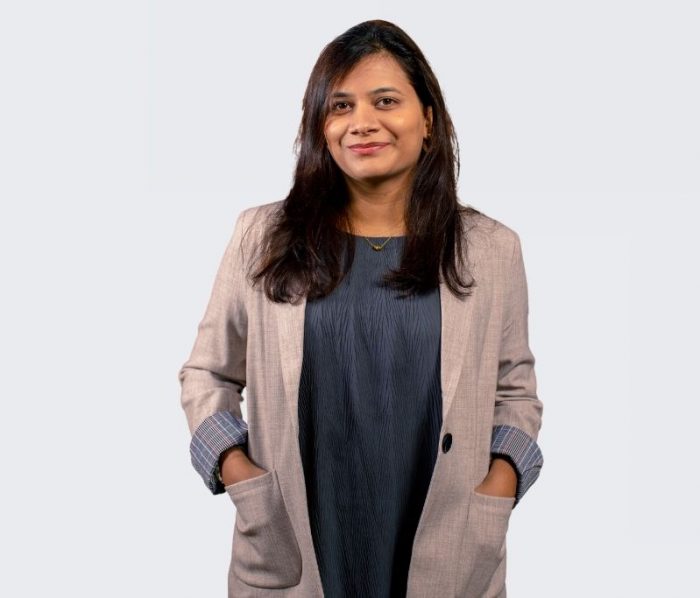 Shivna Ittoo Candasamy
Head of Solutions & Analytics
Having landed in the Reinsurance world by chance in 2021, Shivna is very excited about her new life adventure as our Head of Solutions & Analytics which she describes as empowering and game-changing. She firmly believes in the vision of Ellgeo Re and considers herself lucky to be part of the team 😊
Having graduated from the University of Warwick (UK), she is an Associate of the Chartered Insurance Institute (UK) and is a Chartered Insurance Risk Manager 🎓 She also won the award of the Best Reinsurance Professional in 2018 and Best Qualifying Associate in 2020 from the Insurance Institute of Mauritius (IIM). Shivna is also a Fellow and Graduate Statistician of the Royal Statistical Society (RSS), UK ✅ She also holds a BSc and Master of Mathematics (MMORSE).
Very much of a family person, she likes the simple things in life such as spending quality time with her grandma and little nephews. Never missing an opportunity to unleash the hidden chef in her, spices, flavours and techniques are her playground 👩🏻‍🍳 Her favourite food? Vietnamese food and French pastries of course! 🍰If you're looking for Shivna on a Sunday morning, she'll probably be playing her favourite sport: badminton 🏸 Fond of road trips and travel, her next dream destination would be Tokyo. Fun fact: her dream since little was to become a pilot and funnily enough, the closest she got is to place aviation reinsurance ✈️
Shivna is a very committed person who believes in continuous learning and professional growth. For her, life is a continuous journey of self-discovery.
"If it does not challenge you, it does not change you."